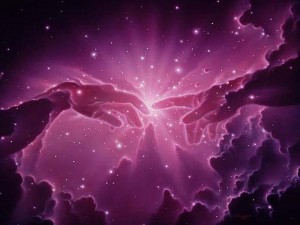 I started to write this post a few days after we buried Dad. It's taken a little longer to write than I had originally thought.
I've just gone back to work after Dad's passing. I have mixed feelings about going back. Part of me really would like to take a few more days to recover from the emotional stress of watching Dad during his final hours. Lack of sleep and good nutrition has left me physically drained. Another part of me feels the need to get back in the saddle. Work can be a good diversion, focusing the mind on tasks other than funerals and mourning.
The outpouring of support from extended family and friends has been amazing. I'm not sure that I would be of much use to anyone if not for their encouragement and presence. Yeah, I still like books, but all of these people made the last week not only bearable, but in many ways, pleasant. What can I say? We're all connected in some way. There is something more than just our common humanity at play here. We all share in the brevity and frailty of life. Love given and received binds us with others as we form communities.
But, there is something more. The connection between us as humans is vast and wide. Why would a person in one part of the world care about the needs of someone 14,000 miles away on the other side of the world? Especially, when that one person has more than enough cares and troubles of her or his own? How can I travel to another culture, not knowing the language, and actually communicate with someone? Perhaps, there is an affinity between us because we are the same species. You know, 'birds of a feather.' That could be part of it, I suppose. However, those birds simply flock together. They don't go out of their way to care for the needs of others. Some birds don't even care for their own young! No, I don't see that being the common thread that binds us. I think that there is something other than our physical reality at play here.
What that something is has been speculated about ever since humans began to think. (Although, there are some folks today that I wonder about.) I'm not going to join in that philosophical discussion. I'm woefully under qualified for that.
However, I might speculate on something else… relationship. What if that common characteristic is buried deep within humanity? And, what if it is empowered by an outside source? (I'm just musing.) Could it be that what we call God, or Creator, or any number of names is responsible for touching each of us? Perhaps there is a relationship between this God and the Good Creation that acts as a catalyst causing humans to care. Not only caring for other humans, but for the Good Creation as well. That would explain why there are organizations such as Green Peace and Doctors Without Borders. There are thousands of shelters for battered and beaten people. Environmental and human rights organizations flourish. All of this in a world that seems bent on self destruction. Why? I have no pat answer. Nor, does anyone else.
Maybe, the relationship between the Creator and the Good Creation has been damaged. This has been the position of the Christian Church. They accept that sometime in the distant past, between 6 & 10 thousand years ago, God created all things and declared them 'good.' The entire created universe was pristine, if not 'perfect.' Humankind was innocent and enjoyed relationships with God and the creation. However, these humans were somehow enticed to disobey God and suffered a 'fall' of some sort that affected all of creation. The good relationships with God and the cosmos were damaged. Yet, there was still something within them, a broken shard of God's image that continued to allow some people to do good things. This idea was first articulated by Augustine of Hippo in the late 4th to early 5th centuries. Personally, I don't agree with him about the 'fall.' But, more on that at another time.
What if, about 14 billion years ago, the known universe erupted and began to form into the wondrous environment that we now live in? Then, somewhere around 4.5 billion years ago this system of planets and asteroids and other matter began to form around a larger mass that became our Sun. Over time changes occurred due to any number of causes and effects. On the third rock from this sun these changes caused organisms to develop that contained within them the potential for what we call 'life.' Eventually, millions more years passed until a certain small segment of these organisms developed and matured until humanity emerged…upright and aware of itself within this Great and Good Creation. Now, I hear the voices saying, "Whoa! Where is God in this? Isn't this just a rehash of some Darwinian theory?" Well, yeah it is…kind of. But, what if God has been a part of this entire process? Perhaps not in an entirely active way. Nor, as the deists would say, as a passive observer. Maybe, God breathed God's life into that original bit of matter and imbued it with God's own presence. I'm not going to go into panentheism. I don't think that the universe is part of God nor that the universe is synonymous with God. I'm saying that, perhaps, God is the One who animated and gave 'life' to the process. That God has carefully watched over the cosmos, not as an 'intelligent designer,' but as a caring and loving parent who knew and trusted that things would develop a certain way.
In the beginning, the breath of God…Ruach Elohim, who hovered over the formless void…was God the Spirit. The Word of God, spoken, brought order out of chaos. God, present from the beginning, shared part of God's self with what became the Cosmos. Humans, aware of time, space and self also had the capacity to 'know' God. Far from being a separate entity at the top of some cosmic hierarchy, humans have derived their essence from that which erupted all those billions of years earlier. We are 'part and parcel' with all of the Good Creation. Relationships…they are built into us…from the beginning.