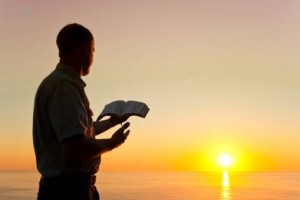 As promised, I want to take a few moments to share a bit about my journey with Ignatius Loyola. First, however, I think that it's important to explain a little about my expectations. Loyola first introduced the Spiritual Exercises to aid people in discerning God's purposes for their lives. Particularly, those who were considering entering religious service…priests and other Religious. Over the years they have also been employed by people who simply desire to deepen their relationship with God. I have a little of both stirring within me. Not so much considering religious service, but certainly career options. As I wrote in my previous post, my current job is leeching the life out of me. So, I have an expectation that somewhere in this process I will either find peace where I'm at, or will discover another option. Secondly, I desire with all of my heart to know my God deeper and more profoundly. Attending seminary helped me to deconstruct much of the religious crap that I had been floundering in. My life reeked of it. Once most of that was shoveled out and disposed of, I found that I had to rebuild my belief, my faith, in God. Through prayer, reflection, relationships and spiritual disciplines new revelations and understandings have begun to fill that void. As I continue to grow as a spiritual person, Loyola's Exercises seem to be a next logical step. Most importantly, I believe that God has enabled this desire to grow. I have confidence that I am not on this journey alone. The Spirit of God has joined with me as companion and guide.
This first week is a week of preparation. It is simply labeled, "A week of prayer." My Spiritual Director explained that many people who begin the Exercises need to learn how to pray. They may not have specific time allotted for this practice. Many may not have been introduced to the particular way of prayer that the Exercises employ. So, the purpose of this week is to familiarize people with the process of prayer.
The primary practice of prayer this week is a variation on Lectio Divina, or literally, Divine Reading. The Exercises approach this as "Praying with the Scriptures." The purpose, as one writer explains, "it, [Lectio], is undertaken not with the intention of gaining information but of using the texts as an aide to contact the living God." Theological understanding and exegetical practice are not the focus of this kind of reading. Allowing oneself to be drawn into the text, to participate in the story, is what is important. In this way one can experience the drama, the sights and smells, and, hopefully, the presence of God.
Where will this path lead? I'm not sure. I am trying not to allow preconceptions to cloud the way or prejudice me toward one outcome or another. Openness to the gentle breeze of God's breath is my goal.