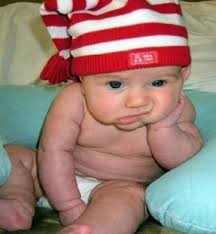 Last week I wrote in my journal for the first time in nearly 4 months. I think that's the longest I've gone in 3 years. I don't know why I stayed away so long. I enjoy putting words to paper. It gives me a safe place to share my thoughts. Somewhere that I can vent my anger and frustration and communicate with God and my soul.
I also noticed that I have found my frustration with my job, again. For at least the last half-year I've experienced a lot of ambivalence toward it. I mean, I haven't been happy doing it. But, well, I really haven't given a shit about it, either. I get up; I go to work; I come home. In the words of the famous sage, Garfield, "Big, fat, hairy deal."
I found myself spending way too much time imbibing in my favorite adult beverage. Yeah, the pain and frustration diminished. But, so did my health.
So, what's different now? I'm not sure, actually. I suppose part of it has to do with the season of my life. I'm pushing 60 and, looking back, I can't see all that much that's been positive. Yeah, there have been moments. The birth of my kids and watching them grow into incredible people. I've experienced some joy, (re. a little here; a little there), making music. But, by and large my life has been one bad decision after another. Shame, anger, frustration…these have all been my closest companions. Now, sitting at the cusp of another decade on this big, blue marble dancing in space, I'm not sure that I know who I am or what I'm doing here.
Some may simply blow this off as some kind of 'mid-life crisis.' Maybe it is; maybe not. I've been in the same industry, doing roughly the same thing, for 45 years. And, it was not my first choice for a career. I entered it as a convenience since my dad was in the same industry and opened some doors for me. My true love was making music. And, while my parents bought me my first guitar, they also made it very clear that playing would only ever a be a hobby. There was simply no future in music. So, it basically became a hobby. Because, you know, you've got to make everyone else happy.
As I entered into high school my interest in Christian ministry was piqued. I decided to go to Malone College in Canton, Ohio to begin walking the path to the pastorate. However, a month before I was to leave, I decided to go into the workforce. I had been working all that summer, had a new car and some money in my pocket. So, why bother with college? (Another bad decision.)
So, why am I sharing this? Well, I think that I'm not alone. I think that there are a lot of folks out there that experience depression, frustration, anger and regret because their lives have been something less than they expected. As teens and young adults we had great aspirations. I had the great fortune to grow up in one of the most idealistic times in history, the 1960's. We witnessed, and were a part of, tectonic shifts in western culture. We were going to lead the world into a new reality that encompassed equality and justice. We fought against the horrific debacle that was Viet Nam. We pulled at the scaffolding that held up the political machines that oppressed African-Americans, women and other marginalized people. The so-called 'establishment' was vulnerable and we went after that vulnerability.
Since then, however, I've watched nearly all of those who stood with me for justice and equality join in the very establishment that we worked to get past. They have embraced the same white, privileged, patriarchal way of life that has placed it's heel on the necks of the marginalized.
So, here I am. Looking back at lost purpose, missed opportunities and many, many bad decisions. I guess that I'm not quite ready to throw in the towel. Or else, I wouldn't be writing things like this. Things to stir up shit. Things to make complacent people think about their own place in the cultural cosmos.
What do you think? Has your life been what you once dreamed it would be? What suggestions do you have for moving forward? Or, am I a total loon that has missed the point? I'd love to hear from you in the comments.